Maximum efficiency. Increased transparency. Significant cost savings.
Get Started
At Hospital Couriers, we help acute-care facilities, physician networks, blood banks, pharmaceutical companies, laboratories and clinics streamline operations and create an efficient integrated system.
We centralize major functions, eliminate duplication and reduce function overlap.
Route and logistical solutions can be implemented in any geography nationally, so no matter where you're located, we've got the optimal system for you.
Custom solutions designed exclusively for the unique needs of your system to capture the utmost efficiency and service.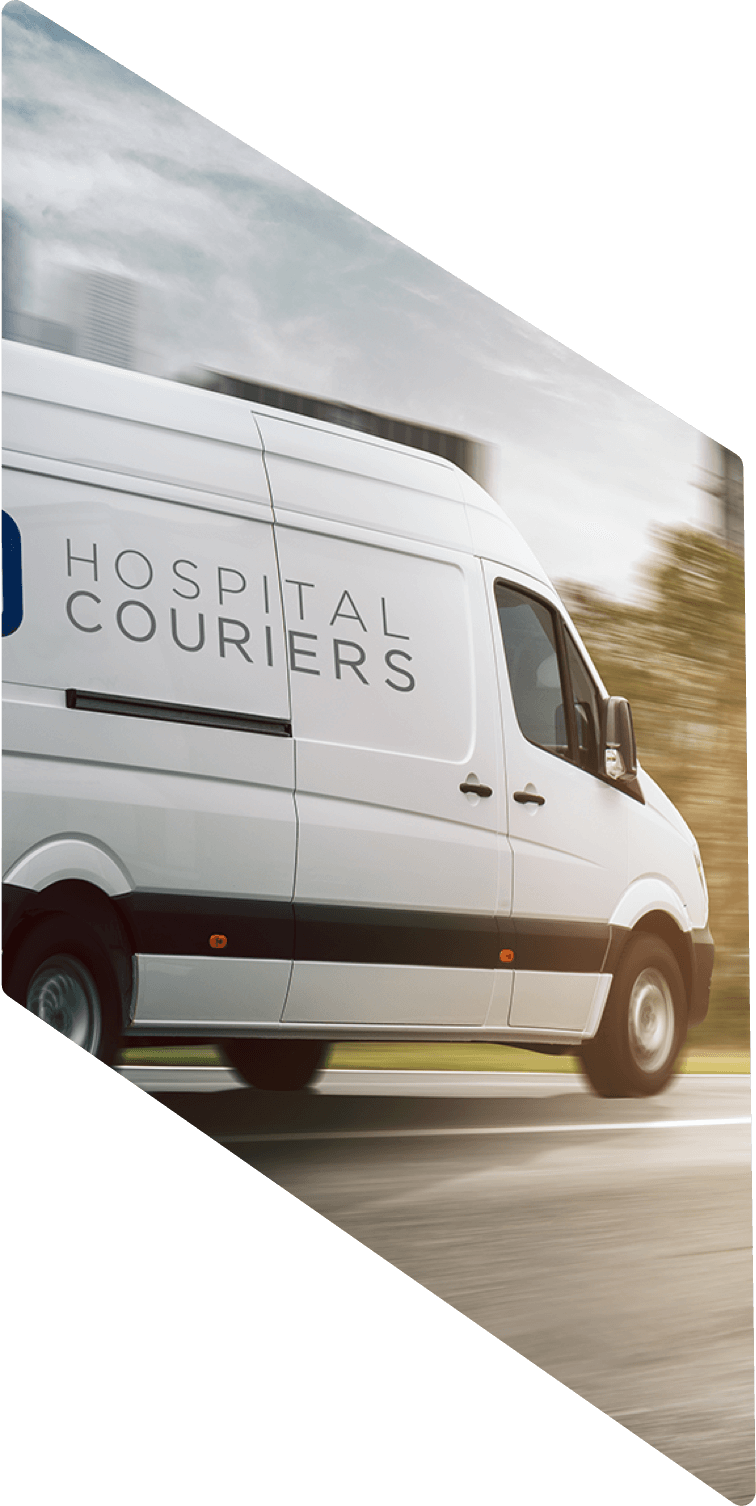 Dedicated Workforce & Reliable Vehicles.
Exclusively Employed

Our drivers are exclusively employed by Hospital Couriers. We do not operate with independent contractors. As such, our drivers are uniformed, thoroughly screened and held to the highest standards of regulatory and healthcare compliance.

Sustainable Vehicles

Our expansive fleet is owned and operated by Hospital Couriers and we use sustainable vehicles to ensure maximum fuel efficiencies and cost savings.
Who We Serve.
Acute-Care Facilities

Physician Networks

Blood Banks

Pharmaceutical Companies

Laboratories & Clinics